Dakcess
Enterprise-Ready Authentication at the Edge
Unleash innovation and productivity by seamlessly integrating an identity-aware solution that replaces traditional IP whitelisting.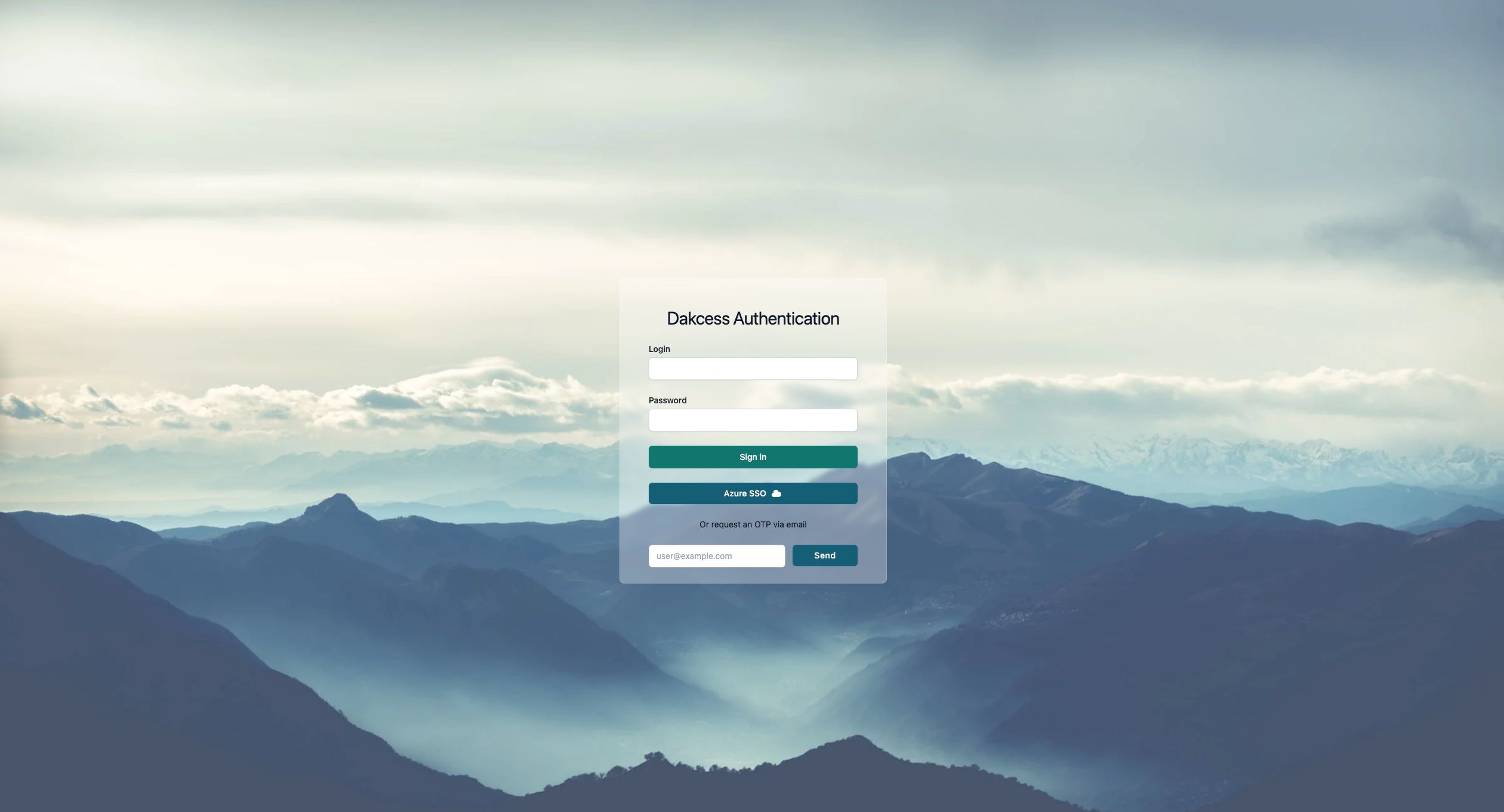 Complicated things made simple
Pluggable with all major IDPs

Dakcess supports all major enterprise standards (SAML2.0, LDAP ...)

Seeing Beyond the IP Shield

Comprehensive Insight into User and System Access of Protected Resources.

Blazing fast, 2-Steps Deployment

Configure Dakcess to connect to your IDP, add the Dakcess ruleset into your property and you are live.

Email-based OTP

Dakcess email-based OTP mechanism allow you to seemlessly authenticate 3rd party users not belonging to your organization.